LIFE COACHING
How I Work
Coaching sessions are held weekly for 55-minutes in person, on the
phone or via Skype. No need to worry about transportation or boring waiting rooms.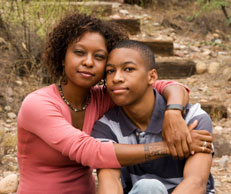 Weekly "lifework" (homework) keeps us both on track by helping to assess yourself, set goals, take action, receive support, accept personal responsibility, and sustain results. Bring your challenges and leave with opportunities to overcome them!
My personal and professional experiences have paved my way for developing creative and positive approaches to support teens, young adults, and their families. My goal is to provide a safe, non-judgmental environment where you can explore challenges, ask questions, and express your thoughts and feelings freely. Since 1993, I have designed and delivered leadership programs for high school and college students, and new through mid-level managers. I have conducted one-on-one, small group, and classroom facilitation. What can I do for you?
Why Life Coaching vs. Therapy
Individuals may be hesitant to see a "therapist" to address issues. Seeking the assistance of a Life Coach can offer families and individuals another opportunity to address challenges.
In addition, life coaching can be a fun experience. In contrast to therapy, where the therapist is often the expert, coaching is a collaborative effort between coach and client. The focus is helping to create a vision of the life you would like, and supporting you on your journey towards that goal.
Therapists play a critical role in exploring some deep-rooted life issues. If I feel a therapist may be better suited for you or your child's challenges, we can discuss options. I can also collaborate with therapist to optimize results.
INTERACTIVE LEARNING EVENTS
Customized to Suit Your Needs
In addition to life coaching, I offer:
Programs—A full-day to multi-day interactive group discussion on multiple topics.
Workshops—A 90-minute to 4-hour interactive group discussion on one or more topics.
Speaking Engagements—Any 15- to 60-minute presentation on a specific topic.
Audiences range from all of one gender to coed, and a variety of ages. Great for parent-child events! Group size depends on the topics covered, time allotted, and client needs. What objectives do you have for your event?
Why Group Events Work
Based on your topic, audience, and objectives, benefits to events may include:
More cost efficient per person
Individuals get to work with others
Obtain accountability partners for goals set during the sessions
Length of programs give more opportunity for hands-on learning
Great for classes, Girl & Boy Scouts, PTAs & PTOs, ASBs, sororities & fraternities, sport teams, social & professional organizations, and other intact groups
Group gets experience at the same time
What's Your Next Step?
Contact me for a FREE 20-minute phone consultation or to discuss a group event.
TACKLE THESE TOPICS
| Events: | Life Coaching: |
| --- | --- |
| Goal Setting | Personal Growth |
| Career Planning | Health & Well-being |
| Time & Stress Management | Relationships |
| Public Speaking & Presentations | Academics |
| Personality Preference & Differences | College Preparation |
| Communication & Interpersonal Relationships | Career Planning |
| Team Building | Financial Management |
| Giving & Receiving Feedback | Leadership |