ABOUT DR. KAREN KRAMER
Dream it...Believe it. Achieve it!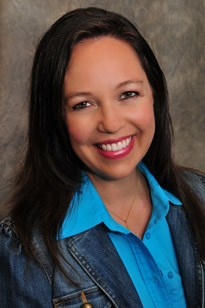 Since 1993, Dr. Karen Kramer (AKA "Coach
Karen") has inspired hundreds of diverse individuals
as a mentor, coach, facilitator, speaker and panelist.
Dr. Kramer is a Certified Teen Wisdom™ Life Coach, adjunct faculty member and executive coach for the Center for Creative Leadership, and a mother of five in a blended family. She has extensive experience in developing creative and positive ways for working with teens, young adults, and their families.
Coach Karen is a trusted mentor, guide, and cheerleader to help clients become their best self by efficiently and effectively achieving the goals they want to accomplish.  She helps clients approach life's challenges with confidence and competence, encouraging each individual's growth and development.
Her approach incorporates assessing one's self, providing tools and resources, setting goals, taking action, receiving support, accepting personal responsibility, and sustaining results.  She covers a broad spectrum of topics through one-on-one coaching, events, and sharing resources.
My passion is to support teens and young adults (age 12-30) to lead happy, healthy, productive and successful lives. I enjoy seeing clients get inspired to do more than they thought possible, and achieve their dreams. Take the critical first step toward resolving your life challenges. Give me the opportunity to support you and your family.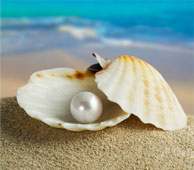 Finding Your Pearls
The company, Finding Your Pearls Life Coaching, is named after the metaphor of the pearl creation. A grain of sand irritates the oyster which then transforms it into a beautiful pearl. Like that grain of sand, life has its irritants, challenges, and obstacles. These "irritants" can develop into beautiful "pearls" of opportunities. What "pearls" do you have hidden inside of you?
ADDITIONAL BACKGROUND
Ph.D. in Human and Organizational Development
Certified Teen Wisdom™ Life Coach
Member of the International Coaching Federation (ICF)
Adjunct faculty member and executive coach at the Center for Creative Leadership (CCL®)